Fill Co
We are proud to work with local brand Fill Co for the vast majority of the refillable zero waste cleaning supplies we offer. These are delivered in 20L and 200L returnable drums, on something known as a circular system.
How it works: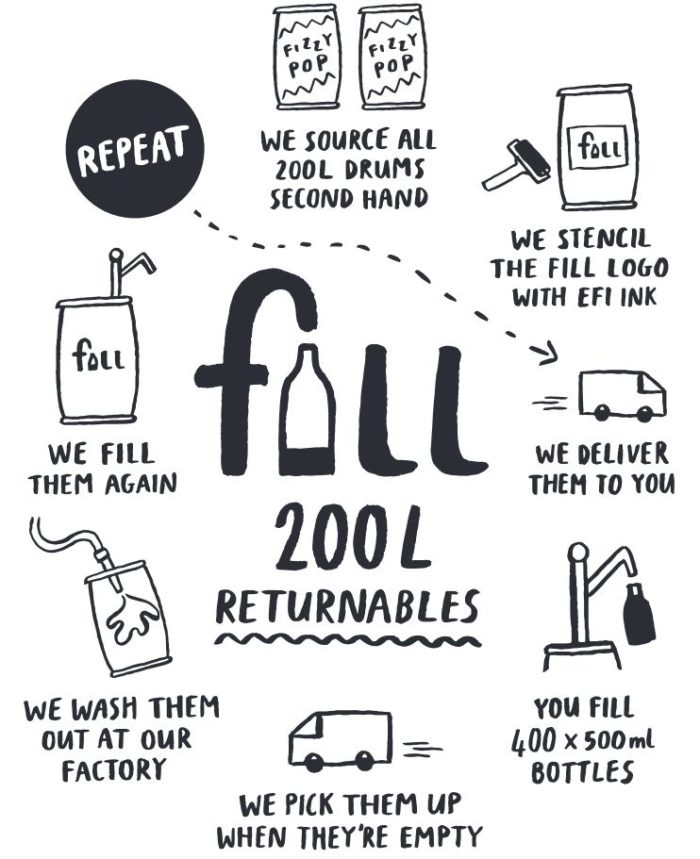 Above all, the credentials of these products are simply fantastic. Biodegradable, cruelty free, vegan, 1% for the planet, Allergy UK commended, and working towards B Corp status. A small family company with a big heart. The products speak for themselves- they look good, smell nice and work great.
Saint Monday
Ian (a.k.a. Saint Monday Essentials) is based locally to us in Hinckley and creates a range of our stain and dish soaps, plus our Eco-Friendly Stain Removal Powder. This is all supplied plastic free, as well being palm oil free, cruelty free and vegan. The laundry soap is especially great at removing stubborn and dried on stains. Zero waste cleaning at it's most effective!